Pricing tables and business icons: 50 designs, 20 colors,112 icons, with PSD sources
33
Comment Here
Share some love with a comment
This massive set of pricing tables templates and icons will be a great help in your next project, they were carefully designed with special attention to details, there are 10 different templates, each one with 20 color variations, the full set also include 112 business icons. (layered PSD sources included).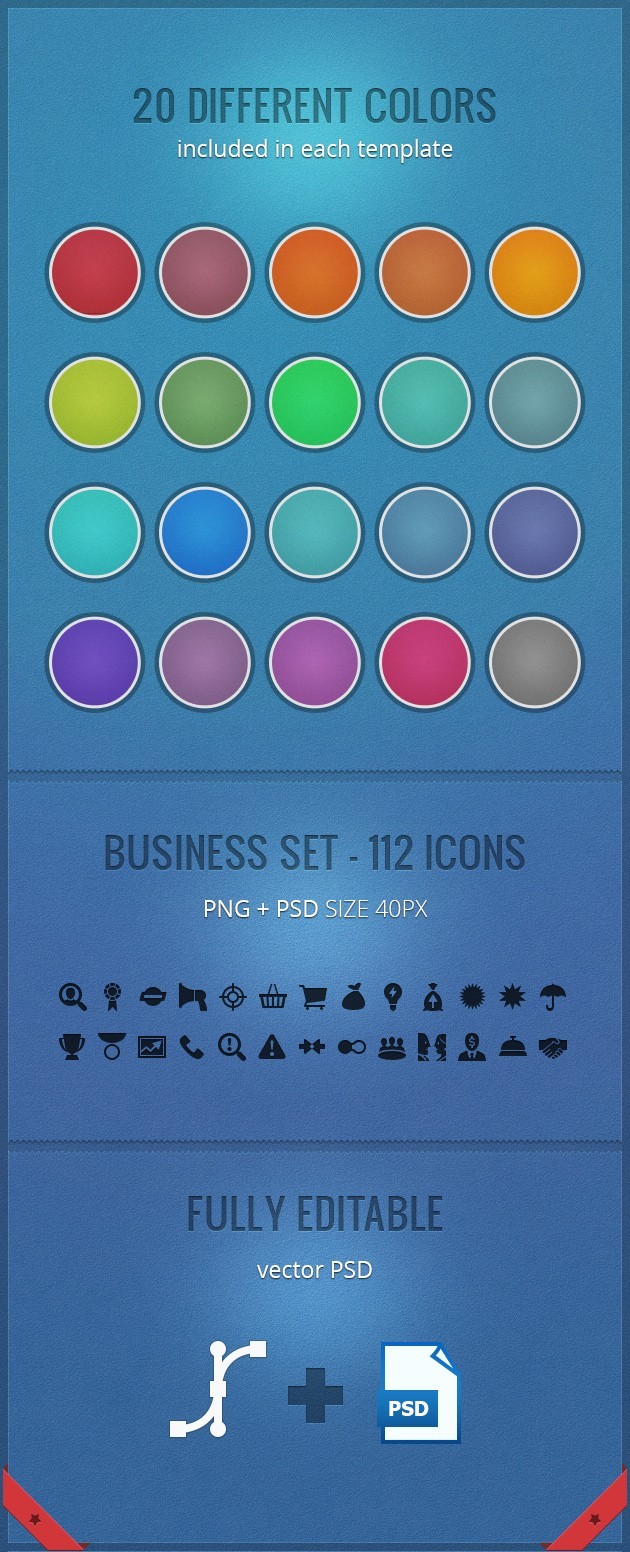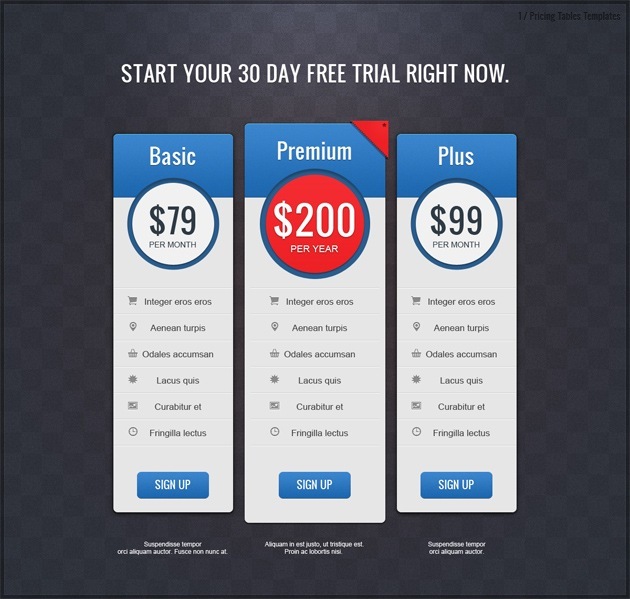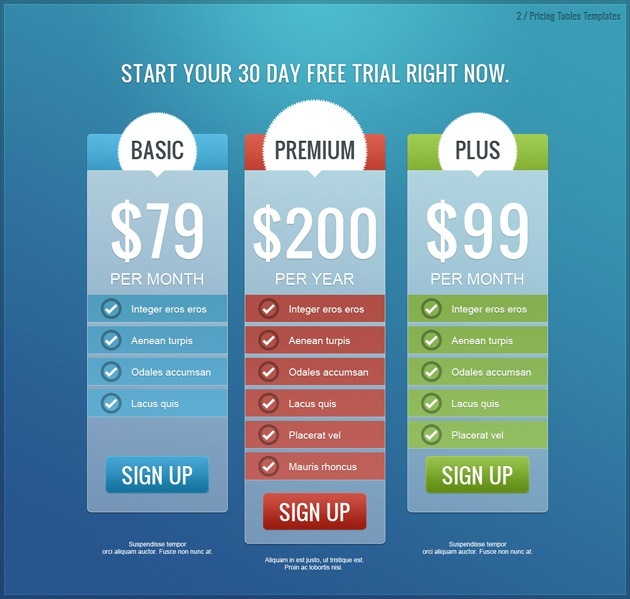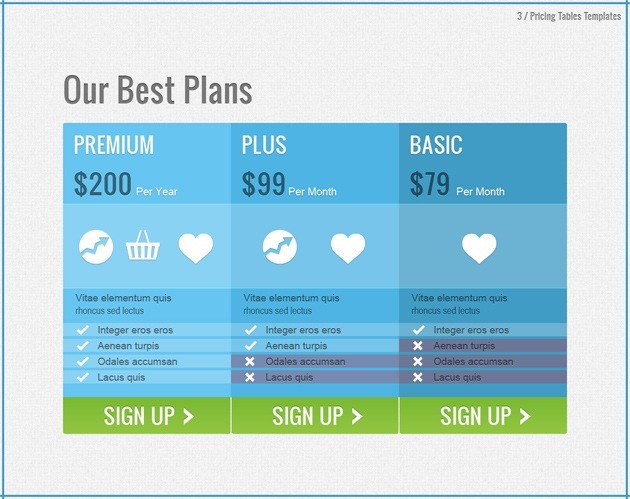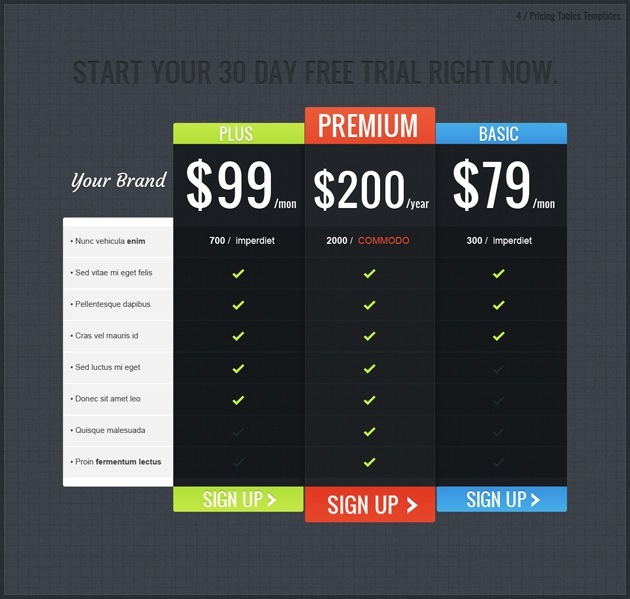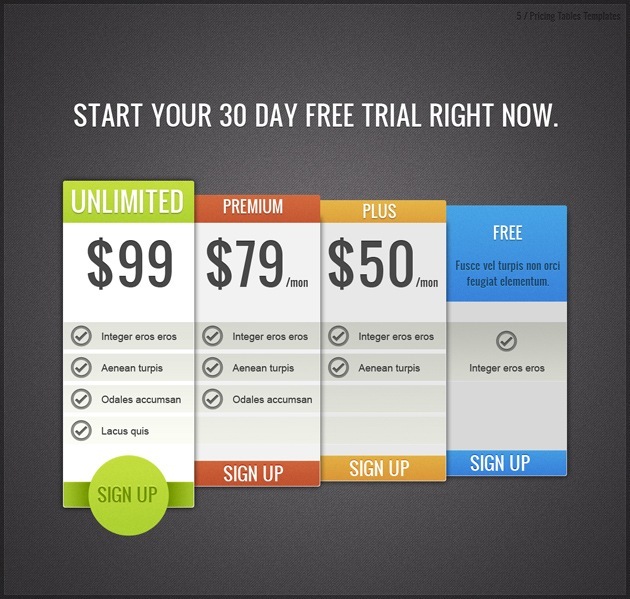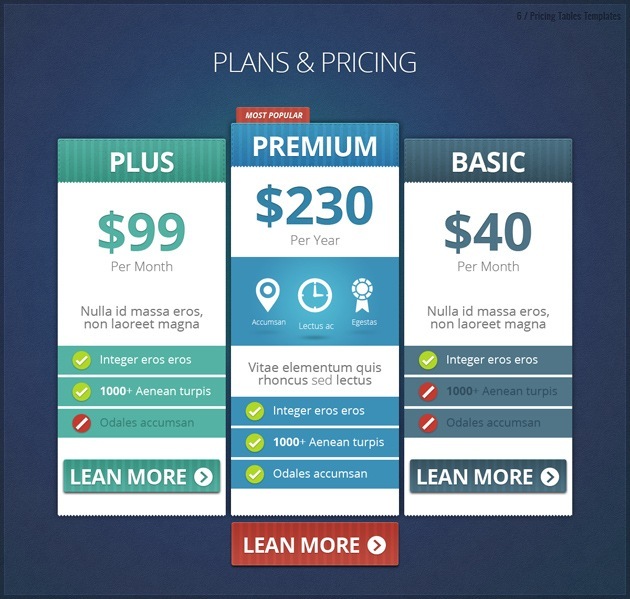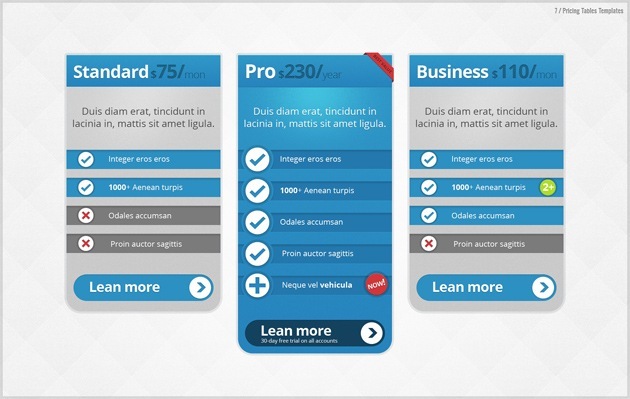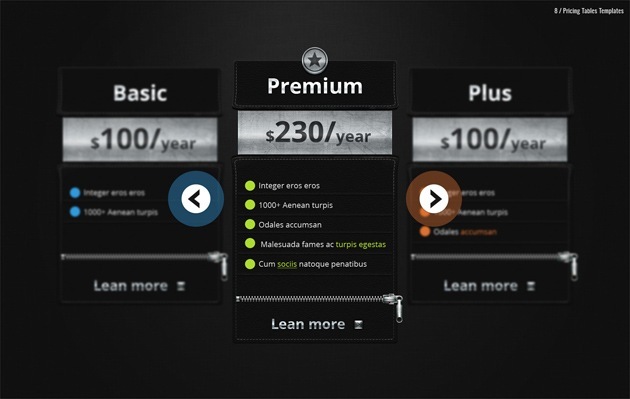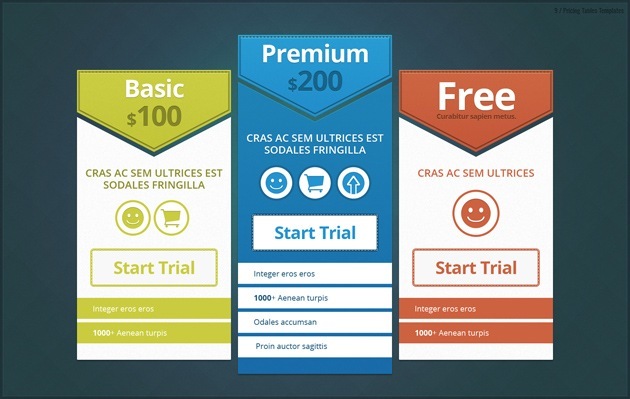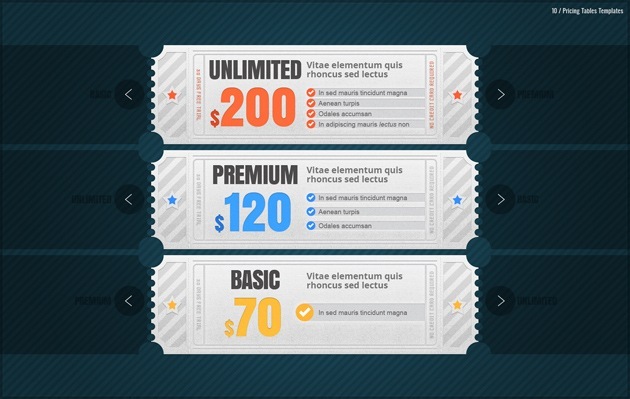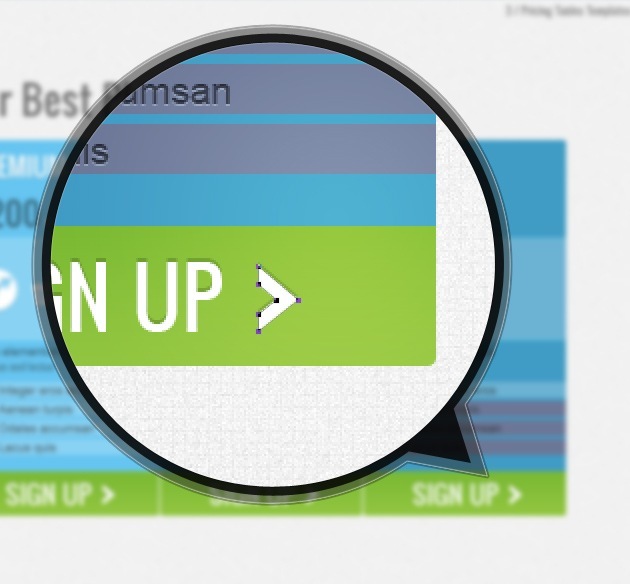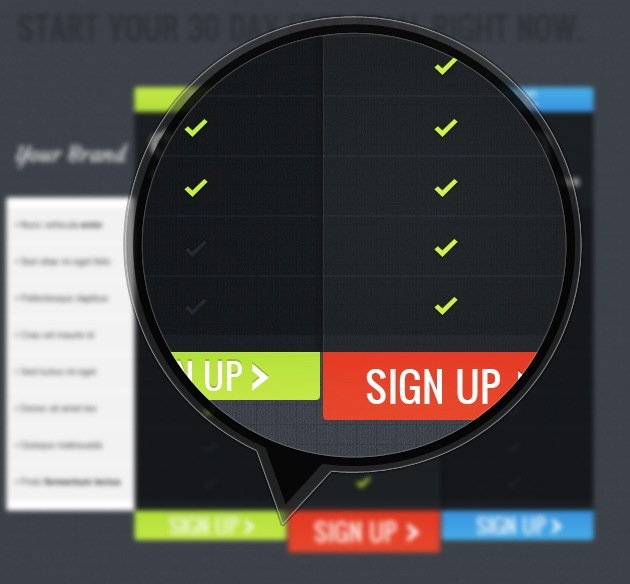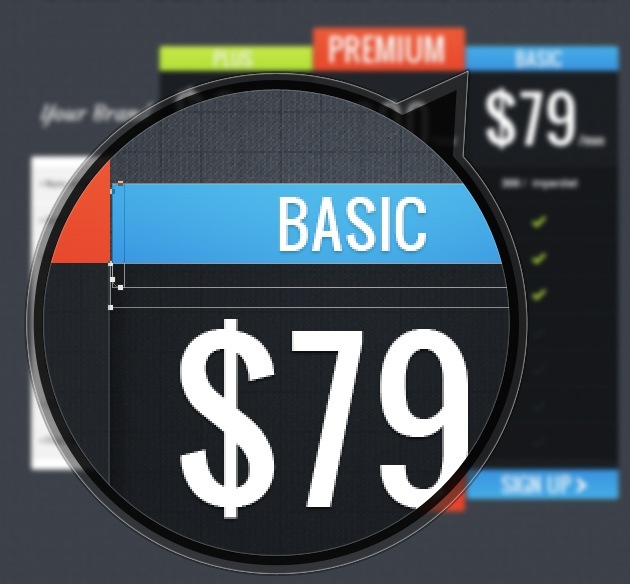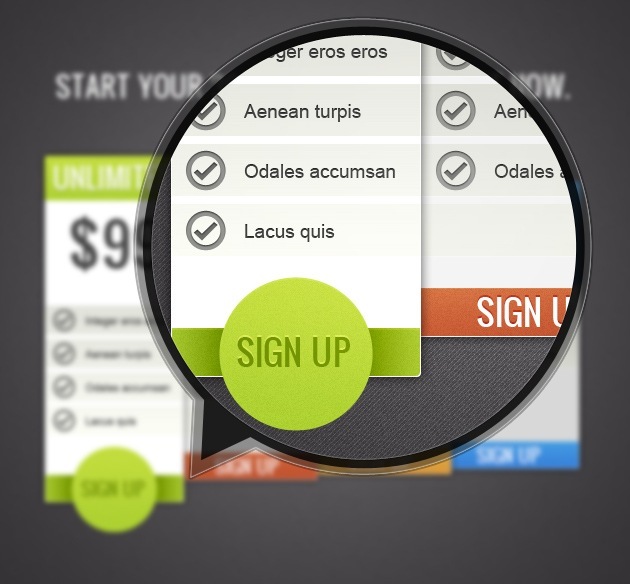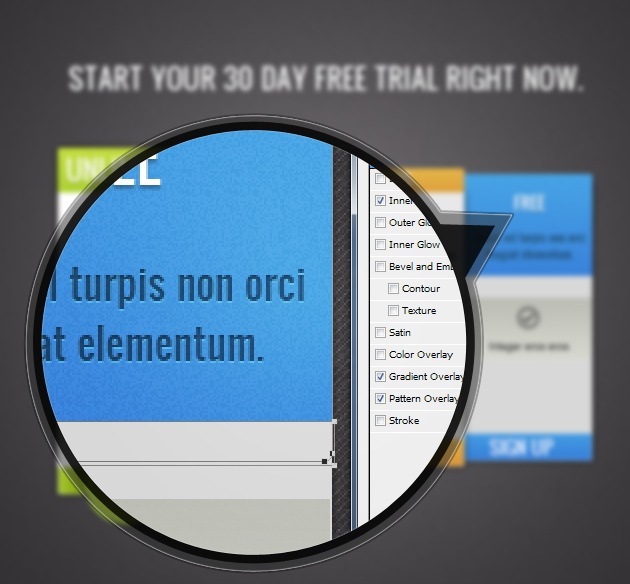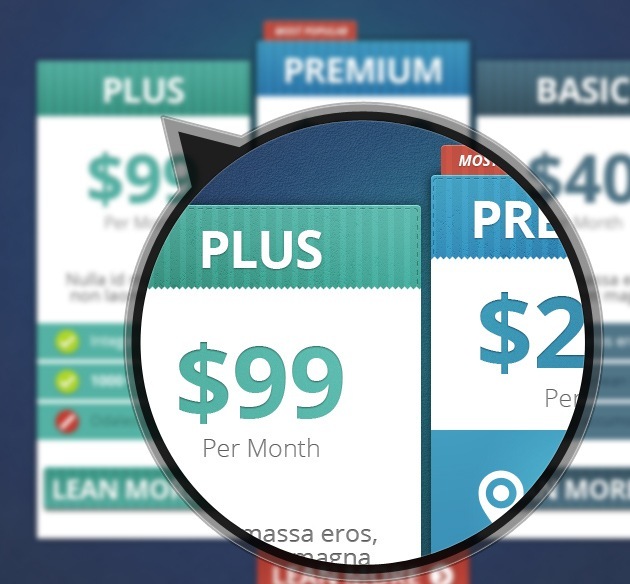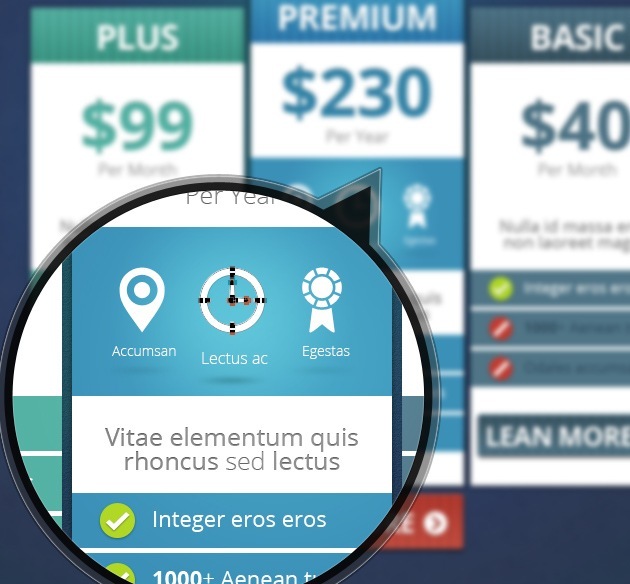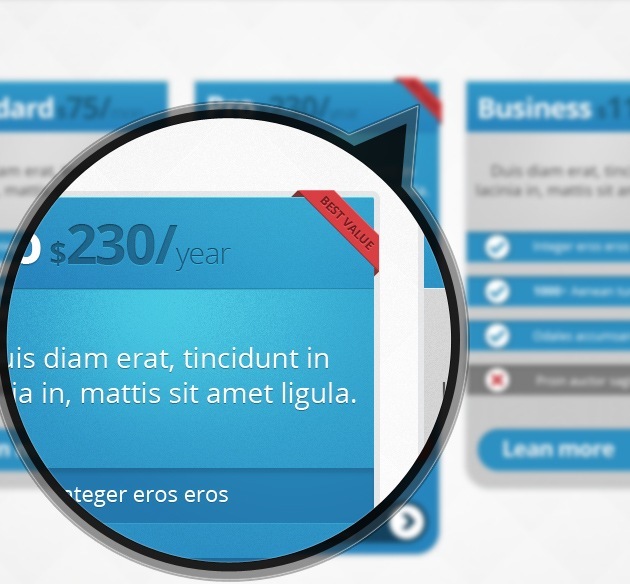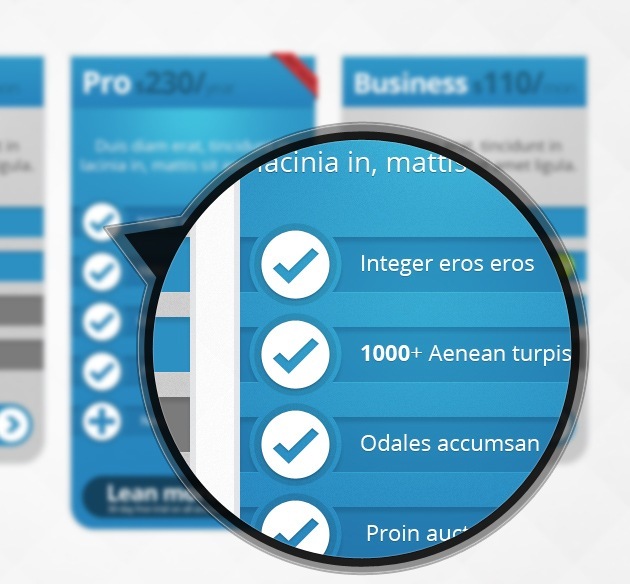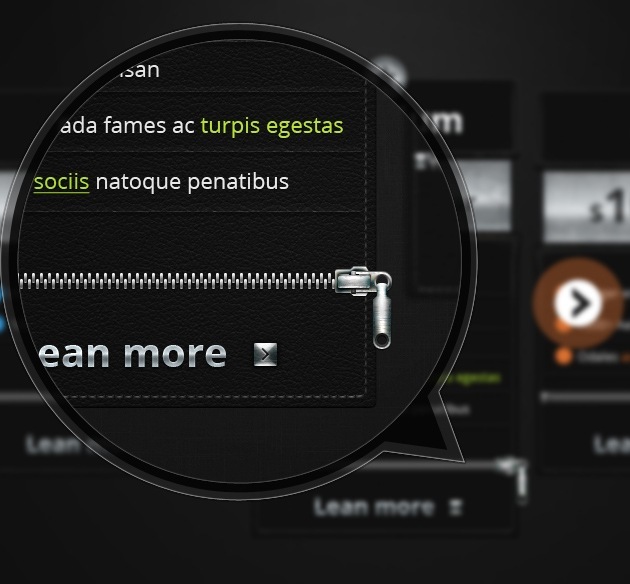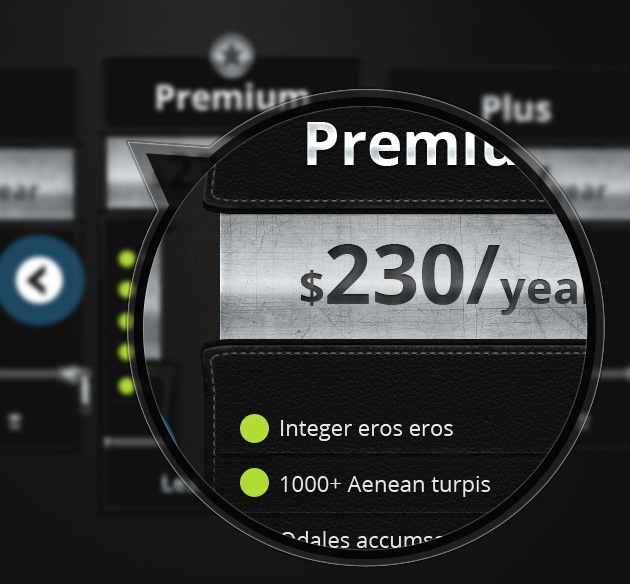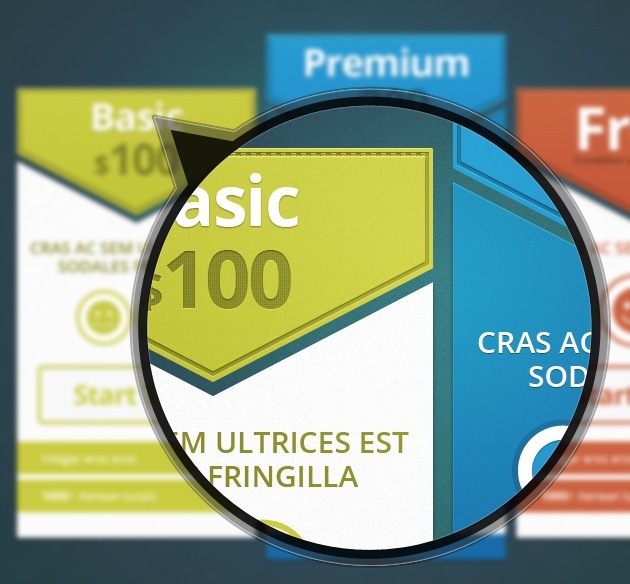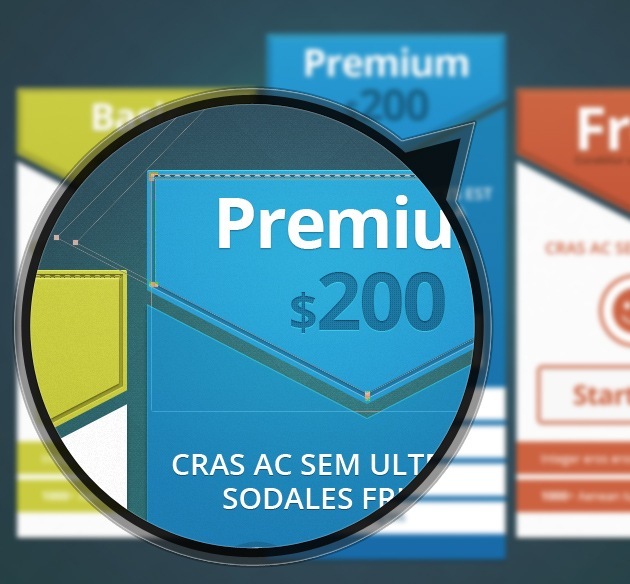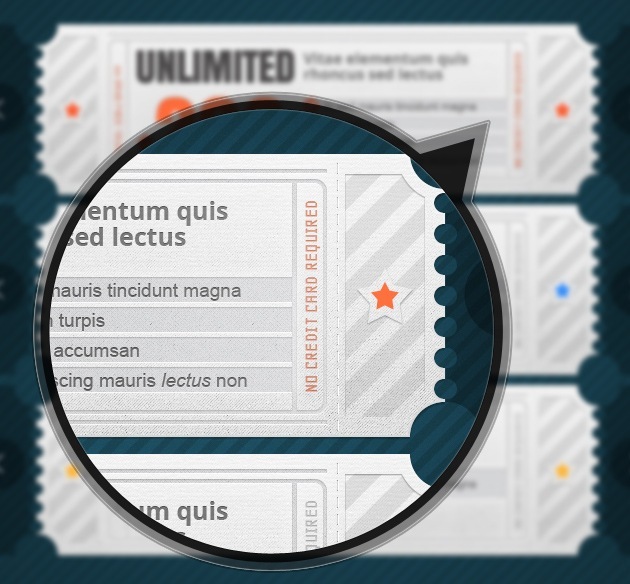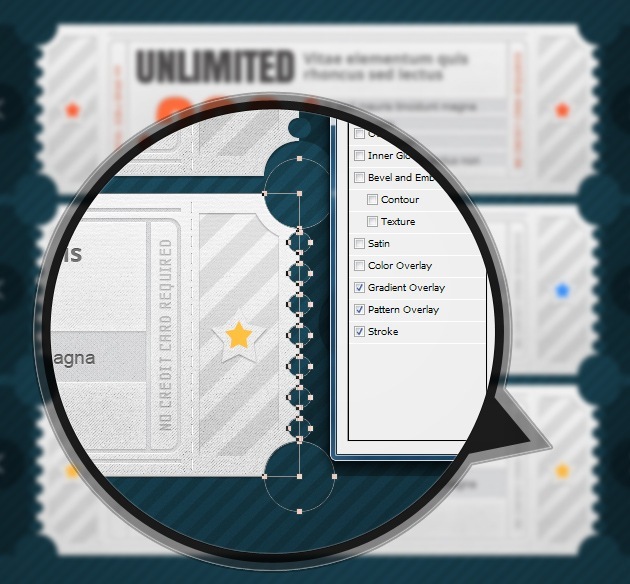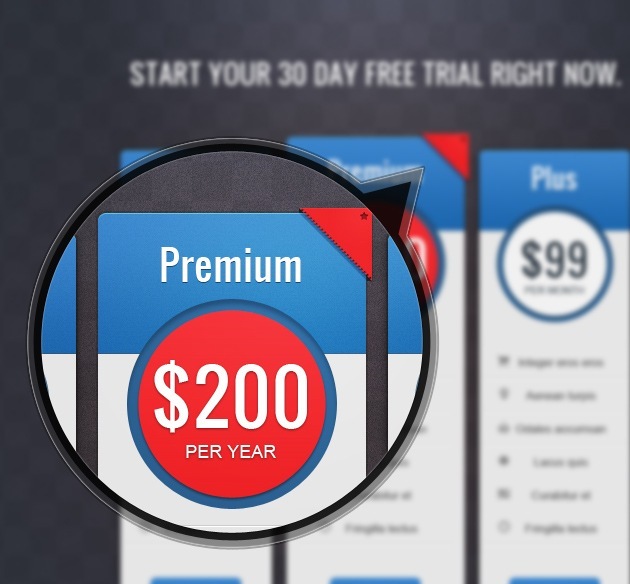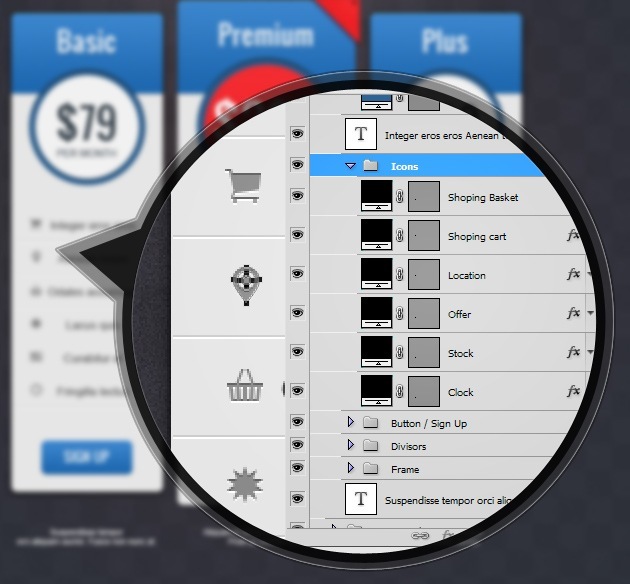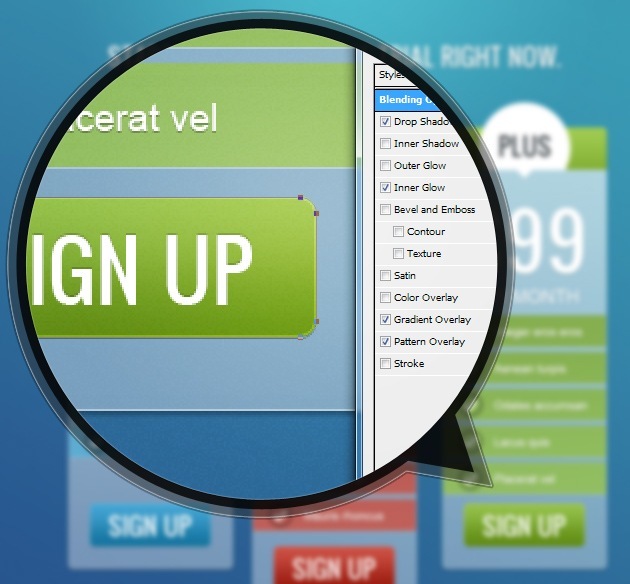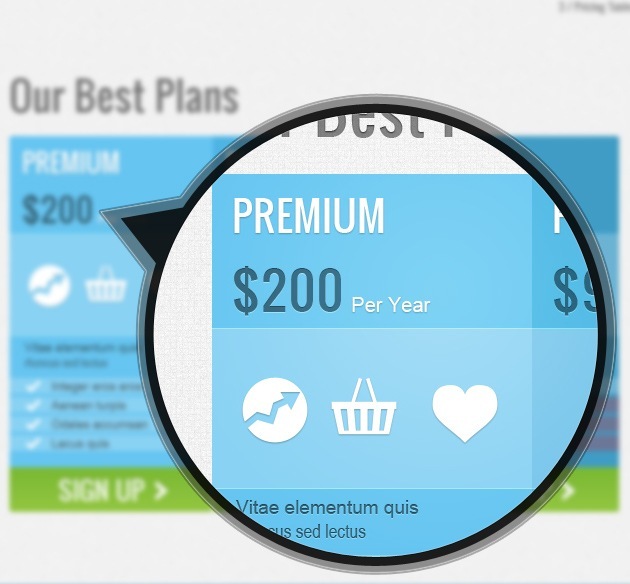 Read Carefully, Specially: Hotmail / MSN / OutLook users, please check your spam/junk folder to get our msgs and mark us as safe senders
(see how)
to be sure you can get all our freebies. Our email is: freebies@designshock.com
Only 2 templates, personal license.
Buy all 10 table designs with commercial license and full source files
Get this set bundled with 1000 of resources (icons, themes, design sets, vectors and much more)
Some other freebies: