REAL VISTA Electrical appliances icons
---
The best way of enrich and be updated with your applications
In this collection you will find a full range of icons which design was based in the original Windows Vista concept, colours and shapes. Best quality Icons you can find, very carefully designed whit realistic Characteristics related to color an textures trying to give them the best look possible, assembling reality that make your website difference from others as well it makes easier to manipulate the graphical user interface which allows people (clients) to interact fully understanding the icons they are using.
this icons are thought for food and home software. Chairs, clock,closet, couch, desk, drawer, dresser, fan, frames, hair curler, lamps
among other are some of the home icons, but for those who are looking for electrical appliances such us adaptors, air compressor, air conditioner, battery chargers, cell phones, coffee makers, computers, electric tooth brush, fondue, juicer, home theater, razor machines, waffle makers and we even offer personal stuff icons such us ipods and computers.
Thinking in some icons related to food? well, how about ice cream makers, juicier, deep fryer, pop corn maker, raclette and much more.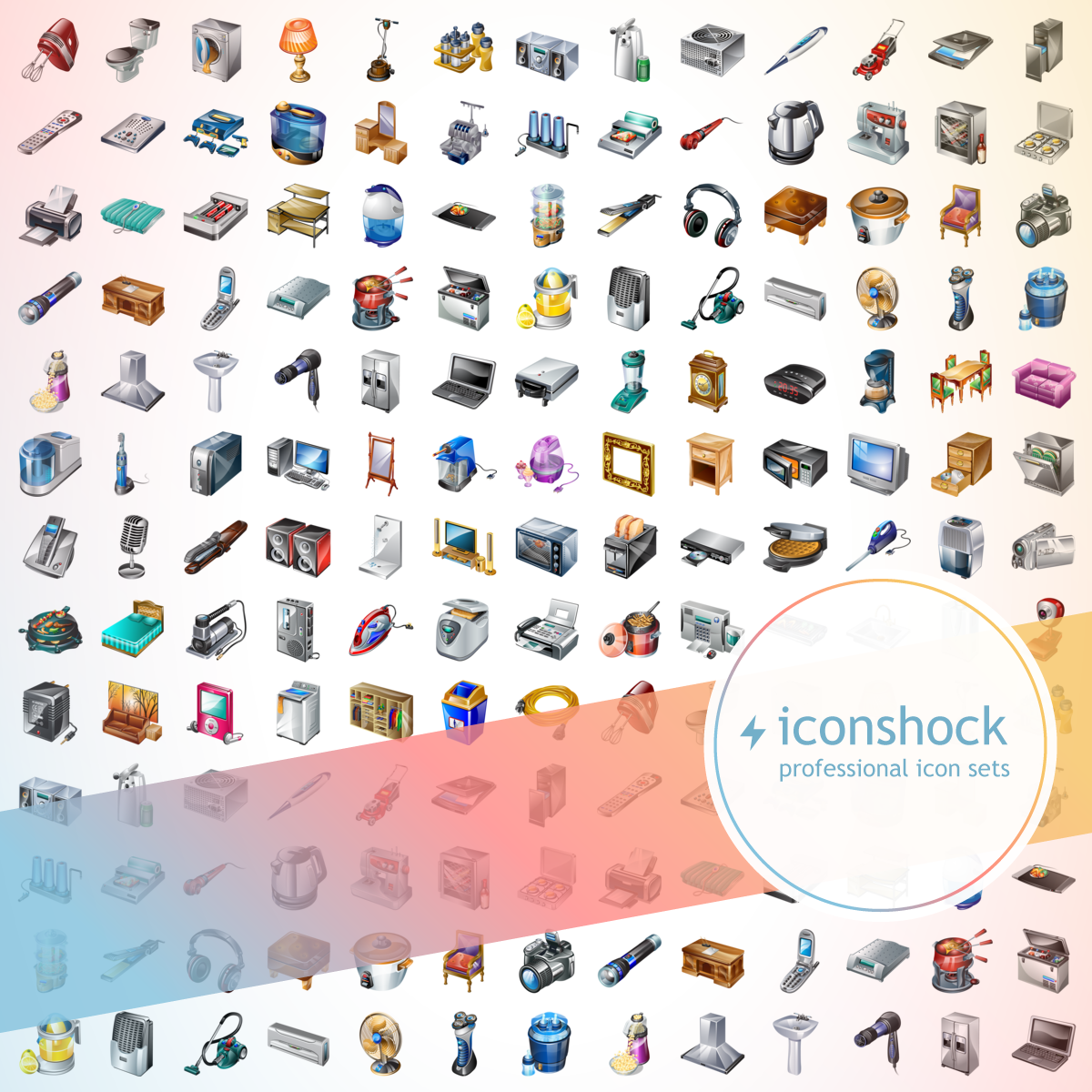 Get all our collections. Expand
.

More than 2 million individual icons
all grouped in 770 sets with vector source files.

.

All icons area editable in their respective source file.

.

990+ templates and counting.

.

100.000 design elements.

.

350+ wordpress themes always up-to-date with latest wp version.

.

400+ pre-designed Wordpress and HTML themes.

.

support 24/7

.

Weekly updates